Out in the Open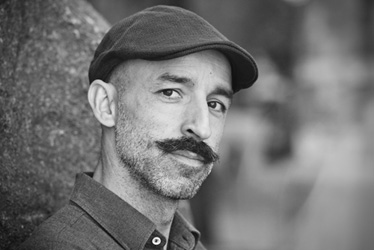 Marc Brester
FREE and open to the public. Please RSVP at https://www.brownpapertickets.com/event/3357401
In Spanish with English translation.
Spanish author Jesús Carrasco presents his award-winning debut novel Out in the Open
After the event, you have the chance to hear from the author directly and meet him during your personal book signing.
"Bleak and beautiful... I found myself awake in the early morning hours reading about the trials of the characters in their merciless world... [Carrasco's] incredibly clean, crisp language (as translated by Margaret Jull Costa), and his precise, deliberate exclusions." —New York Times Book Review
"This novel's deep theme is a peculiar kind of heroism—that of claiming, in a world stripped to necessity, a human remainder of grace: the choice to bear witness to ideals that are more precious than survival and that exist only in our affirmation of them. Out in the Open is a harrowing, humane, and very beautiful book." —Garth Greenwell, author of What Belongs to You
"Contemporary novels rarely engage so plainly with faith and physical suffering. Its characters are observant because to be unobservant, even for a moment, would be fatal.... Beautifully written, the ending will break your heart; but that's not the point. This is a novel in which heartbreak doesn't matter. Only survival does." —Los Angeles Review of Books
"Beyond its timely themes of environmental catastrophe and forced migration, the book is written in spare, precise prose that lends it an epic feel. It's no wonder, then, that Carrasco has already earned comparisons to Cormac McCarthy." —Chicago Review of Books
A young boy has fled his home. He's pursued by dangerous forces. What lies before him is an infinite, arid plain, one he must cross in order to escape those from whom he's fleeing. One night on the road, he meets an old goatherd, a man who lives simply but righteously, and from that moment on, their paths intertwine.
Out in the Open tells the story of this journey through a drought-stricken country ruled by violence. A world where names and dates don't matter, where morals have drained away with the water. In this landscape the boy—not yet a lost cause—has the chance to choose hope and bravery, or to live forever mired in the cycle of violence in which he was raised. Carrasco has masterfully created a high stakes world, a dystopian tale of life and death, right and wrong, terror and salvation.
Jesús Carrasco was born in Badajoz, Spain, and now lives in Edinburgh, Scotland. Out in the Open, his debut novel, was a huge bestseller in Spain, published in more than twenty-one countries, and is the winner of many international awards, including the European Union Prize for Literature 2016 and an English PEN award.
Margaret Jull Costa has been translating Spanish, Portuguese, and Latin American fiction for more than twenty years, including authors like Javier Marías.